PCB Product
Prototype PCB Boards

White Solder Mask, 4 Layer TG170 Prototyping PCB, 1.5 OZ Copper Board

PCB Product Description:

> Layer Count: 4 Layers PCB
> Quantity: 4pcs Prototyping PCB
> PCB Board Size: 167.74 * 100.94 mm
> PCB Material: TG170 PCB
> Board Thickness: 1.6 mm
> Copper Thickness: out 1.5OZ, in 1OZ
> Surface Finish: HASL(Lead Free)(RoHS)
> Solder Mask: White Solder Mask
> Silkscreen: Black screen (top&bot)
> Min drill/pad: 0.25mm/ 0.5mm
> Delivery Time: 7 days
> Place of destination: USA
> Certification: UL , RoHS, ISO9001,
ISO14001, TS16949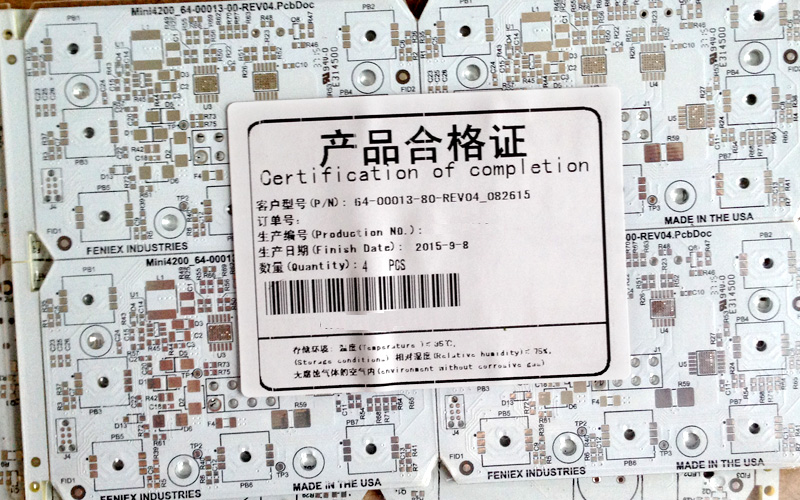 Prototype PCB Manufacturing Guidelines:



For quote, unless stated otherwise, we always assume the following:
> Standard FR4 material
> Board thickness: 1.6mm,
>Copper weight: 1OZ finish copper
> Min hole/pad: 0.3mm/0.6mm.
> Min track thickness/ clearance 0.2mm/0.2mm
> Green/Blue Soldermask, White Silkscreens
> Surface Finish: HASL (Lead Free)
> Prototype PCB lead time: one week.

The following does need indicate:
>FR4 TG170/180 Material
>Other Material thicknesses, such as 1.0/2.0/2.5mm
>2oz copper or above
>Min hole/pad: 0.2mm, Min track 0.1mm
>Gold Finish (Immersion gold)
>Multiple design in one panels
>Prototype PCB expedited service.
More PCB Products
© Copyright EastPCB Technology Limited