PCB Product
Prototype PCB Boards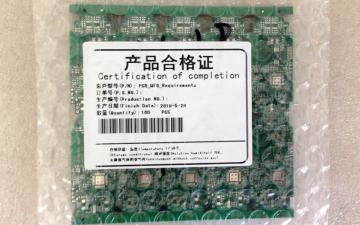 High TG Multilayer PCB, 1.0mm PCB Board Thickness, Best China PCB Supplier



PCB Product Description:

> Layer Count: 6 Layers PCB
> Quantity: 100pcs Sample PCB
> PCB Board Size: 108 * 104mm
> PCB Material: TG170
> Board Thickness: 1.0 mm
> Copper Thickness: 1OZ
> Surface Finish: HAL(Lead Free) (RoHS)
> Solder Mask: Green Solder Mask
> Silkscreen: White screen (top&bot)
> Min drill/pad: 0.2mm/ 0.5mm
> Min track thickness: 0.2mm/ 0.2mm
> Delivery Time: 8 days
> Place of destination: USA
> Certification: UL , RoHS, ISO9001,
ISO14001, TS16949


PCB File Format

> PCB quote and Manufacture from standard Gerber files.
There are so many different versions of PCB files today, in order to avoid version conflicts,
please provide us with Gerber RS-274-X format files,
that will greatly help during we use CAM350 quote and PCB fabrication.

> EastPCB accept Altium, Protel design files for quotation only.
please exporting Gerber files for PCB Manufacturing.
A full set PCB files include Gerber files, NC drill files and outline files.
> Important information not often easily identifiable in the gerber files,
it is kindly have a simple text file that explaining your quotation requirement,
such as PCB Material, surface finished, board thickness, copper weight, layer stackup and so on.

> Attached all of gerber files and text in a zip format,
and name the files so that we can find them easily next time.



More PCB Products
© Copyright EastPCB Technology Limited